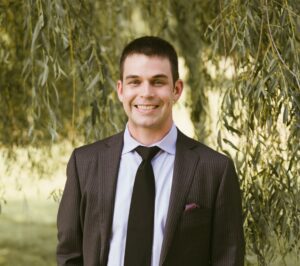 Robert Paine, DO
Child and Adolescent Psychiatrist
Adult Psychiatrist
Robert Paine is a double board-certified child and adolescent psychiatrist, and adult psychiatrist, serving patients in Baltimore City, Baltimore County, Harford County, Howard County and greater Maryland. Dr. Paine takes a collaborative approach with his patients to treat psychiatric illness, including behavioral and emotional issues.
As an osteopathic physician, Dr. Paine's clinical approach is truly holistic, carefully considering the individual and families strengths, areas of concern, and life stressors that have motivated their search for mental health support. His goal is to create a warm, supportive, and collaborative environment for children, adolescents, and adults seeking psychiatric care.
Dr. Robert Paine was born and raised in Baltimore, MD. Early in his career, he found his passion for child psychiatry working as a mental health worker on the children's inpatient unit at Sheppard and Enoch Pratt Hospital. He then completed his medical education at the West Virginia School of Osteopathic Medicine in 2011, his adult psychiatry residency at the Charleston Area Medical Center/West Virginia University Charleston Division in 2014, and his child psychiatry fellowship at University of Maryland/Sheppard Pratt in 2016.
Upon completion of his training, Dr. Paine stayed at the University of Maryland, Baltimore as an assistant professor in the department of psychiatry from 2016-2023. Dr. Paine has extensive clinical experience treating patients in all levels of psychiatric care. During his time at the University of Maryland, he was the medical director of the program of assertive community treatment, clinical director of telepsychiatry services, supervised resident and fellow physicians in the ambulatory child psychiatry clinic, and was the attending for the consult-liaison service for medically hospitalized patients.
The Cherry Blossom Psychiatry environment stresses patient comfort with initial evaluations incorporating open conversation and occasionally completing screening questionnaires. At the end of the appointment, Dr. Paine's diagnostic impressions and treatment recommendations are discussed. Treatment options may include medications.
Dr. Paine values meeting patients where they are and creating treatment options for patients, regardless of age, that complement their current situation. This allows the patient and their families to better cope with psychiatric illness and the emotional and behavioral issues that comprise many of these illnesses. Dr. Paine respects the role each patient can play in their treatment and thus, prefers not to dictate treatment plans. She often works closely with parents, caregivers, teachers, counselors or therapists, health providers and physicians in developing treatment strategies to ensure a successful outcome for the patient.
During subsequent follow-up appointments, Dr. Paine examines developments in the patient's life and changes in their symptoms. Depending on the patient's needs, brief therapy techniques can be utilized to target symptoms or discussions may center on medication changes, if appropriate. Dr. Paine does not provide stand-alone therapy, but instead offers brief therapy techniques in combination with medication management.
If you're looking for an exceptional child and adolescent psychiatrist who utilizes various treatment methods and a collaborative approach,
contact us

for a free initial phone conversation to discover if Cherry Blossom Psychiatry is the right fit for your child or teen.